Submitted by Thomas Estilow on
Now that Apple's iAd mobile advertising solution has launched, some may be curious just how Apple intends to target customers with ads geared towards their personal tastes. Turns out that Apple will leverage data collected from 150 million iTunes users to help determine where to place ads.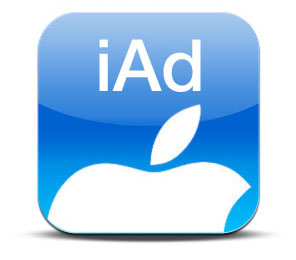 The apps you download, how long you use them, and which ones you delete delete are all known by Apple, as are any other purchases you make on iTunes. The company does not share this data with advertisers directly, but instead allows advertisers to select from different targeting options based on user preferences. Apple has already sold $60 million in mobile ads for its iAd system.
Targeting options are selected by advertisers and used in combination with iTunes purchasing data to select an audience. The targeting options listed by Apple include:
Demographics
Application preferences
Music passions
Movie genre interests
Television genre interests
Location
Some may prefer to "opt out" of Apple's data collection scheme, which would also result in ads that are less relevant to your personal mobile usage.
To opt out you must be running iOS 4 and visit this website on each device you are interested in opting out with:
You might receive the message, "Unsuccessful Opt Out." If this happens wait a few hours and visit the URL again. When successful, your consumer data will no longer be used to target iAd content, but the ads will still appear.
Each ad campaign also has its own metrics to allow advertisers to determine how well the ads are working. Apple's in-app advertising is interactive and provides a rich experience while still within the app. Metrics include:
Impressions
Clicks (taps) and Click-through rate
Visits
Page views and pages per visit
Interactions (videos viewed, images viewed, etc.)
Average time spent per ad
Social pass-alongs
Conversions and downloads
With iAd, Apple is directly competing with successful mobile advertisers including Google. Developers receive 60% of advertising revenue if they choose to participate in the program, making it a new way to monetize their apps. Apple has also inserted controversial language into its developer agreement that could prevent competing ad networks from collecting analytics.
There's a lot on the line, considering EMarketer predicts that the mobile advertising market will be worth $1.56 billion by 2013.