Submitted by Thomas Estilow on
Just when you thought you didn't need anything else for your iPhone 3GS, along comes Zacuto with the must-have video accessory of the century. Behold, the ZGrip iPhone PRO.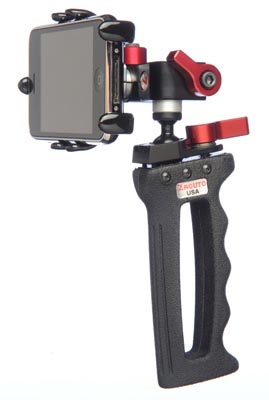 This professional grade videographer pistol grip secures the iPhone 3GS and provides a firm, stable platform for shooting hours of video. An optional tripod attachment is compatible with the ZGrip iPhone PRO and allows you to hook the entire setup to your own tripod.