Submitted by Frank Macey on
Last month developer @MohammadAG showed the world it was possible to receive iPhone notifications on the Motorola Moto 360 smart watch. The work has continued, with his Android Wear device now able to answer calls from the iPhone. But that's not all.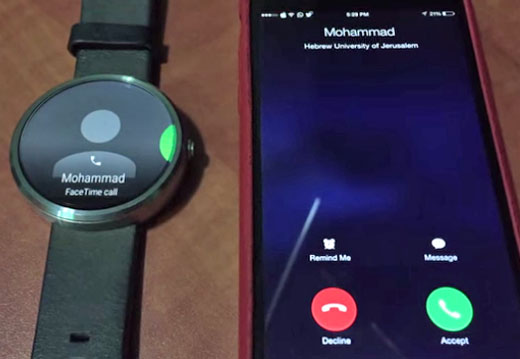 His latest tweets show the Moto 360 is capable of delivering low battery alerts, time syncing, and even controlling music when paired with an iPhone. Many have been wondering if and when this capability would be made public, or how difficult it might be to implement. Now thanks to a major discovery, it looks as though Android Wear will get official iOS support in the near future.