Submitted by Marshall Walker on
Just like the iPhone 4S, Apple is giving the iPhone 5 a wider appeal by allowing regional United States carriers to offer the device. Cricket Communications and C Spire both announced they will be carrying the iPhone 5 in select markets in the U.S. beginning Friday, September 28. That's one week after the iPhone 5 is set to land at the big three, AT&T, Verizon and Sprint. GCI of Alaska and Appalachian Wireless will also offer the iPhone 5 on September 28.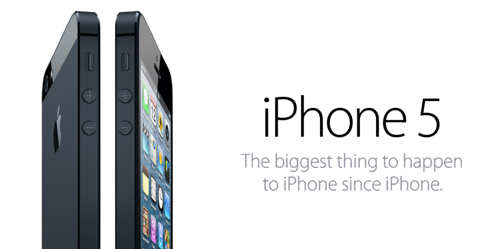 The iPhone 5 will launch in United States, Canada, Australia, Japan, Hong Kong, United Kingdom, France, Germany and Singapore on September 21. Apple will then rollout the iPhone 5 in Austria, Belgium, Czech Republic, Denmark, Estonia, Finland, Hungary, Ireland, Italy, Liechtenstein, Lithuania, Luxembourg, Netherlands, New Zealand, Norway, Poland, Portugal, Slovakia, Slovenia, Spain, Sweden and Switzerland on September 28.