Submitted by Marshall Walker on
Just like the iPhone 4S, Apple is giving the iPhone 5 a wider appeal by allowing regional United States carriers to offer the device. Cricket Communications and C Spire both announced they will be carrying the iPhone 5 in select markets in the U.S. beginning Friday, September 28. That's one week after the iPhone 5 is set to land at the big three, AT&T, Verizon and Sprint. GCI of Alaska and Appalachian Wireless will also offer the iPhone 5 on September 28.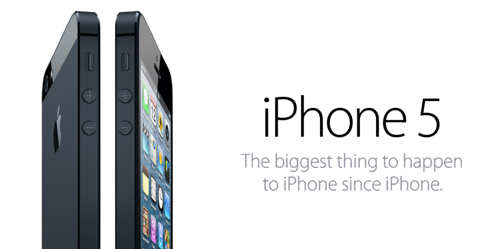 The iPhone 5 will launch in United States, Canada, Australia, Japan, Hong Kong, United Kingdom, France, Germany and Singapore on September 21. Apple will then rollout the iPhone 5 in Austria, Belgium, Czech Republic, Denmark, Estonia, Finland, Hungary, Ireland, Italy, Liechtenstein, Lithuania, Luxembourg, Netherlands, New Zealand, Norway, Poland, Portugal, Slovakia, Slovenia, Spain, Sweden and Switzerland on September 28.
The new iPhone will be available in white and silver or black and slate. The 16GB version will be $199, the 32GB model will cost $299, and the 64GB version will set you back $399. The iPhone 4S is being reduced to $99 with contract, and the iPhone 4 will be free with new contract. Pre-orders for the iPhone 5 open tomorrow, September 19. It's unknown whether or not Apple will offer an unlocked iPhone 5 model. Keep your fingers crossed T-Mobile fans!