Submitted by Bob Bhatnagar on
The clever people at onOne Software have brought the cable release into the 21st century. For users of Canon EOS digital SLR (single-lens reflex) cameras, there are already a few options for remote control.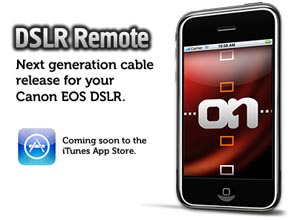 Using DSLR Remote on the iPhone or iPod Touch may require more hardware, but the feature set is impressive for the price. Settings such as shutter speed, white balance and aperture can be controlled, along with the camera shutter.