Submitted by Sammy Snyder on
After an "accidental" release to the New Zealand App Store, and an epic hissy fit by FOX, TinyCo's Family Guy: The Quest for Stuff is finally available for mobile devices. The game is another painfully slow resource management title where you must rebuild Quahog after it is destroyed by The Giant Chicken and Peter Griffin.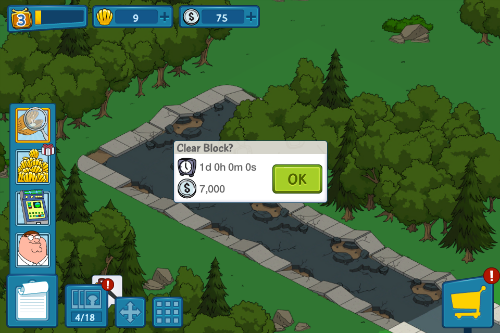 Family Guy: The Quest for Stuff is horribly boring. While TinyCo did a great job of capturing the essence of the television show, the game suffers because all you do is wait around for timers. You can of course speed things up by spending real life cash.