Submitted by Frank Macey on
The images we've seen so far from Apple's 3D mapping software destined for iOS 6 are nothing less than stunning. AppleInsider gives us an in-depth comparison between Apple's Flyover maps and Google Street View, which provide more insight into how the new Maps app will look on the iPhone 5.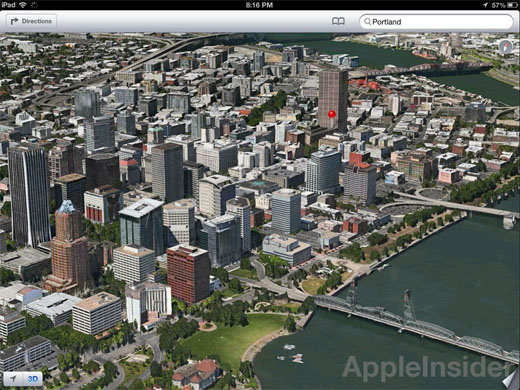 The level of detail in cities where 3D mapping and aerial photography data exist is much better in the Apple product according to screenshots. Although Google Street View lets us see everything close up from the ground level, the aerial view provided by Apple is continuous and still allows the viewer to look down individual streets for landmarks.