Submitted by Bob Bhatnagar on
There's another unlocking option for GSM iPhone 4 owners looking to use their device on multiple carriers. The latest GEVEY Ultra 5.1 SIM interposer makes this possible without jailbreaking or violating your Apple warranty. Compatible with iOS 4.1 and later (through 5.1), the product supports modem firmware versions 1.59, 2.10, 3.10.1, 4.10.1, 4.11.08, and 4.12.01.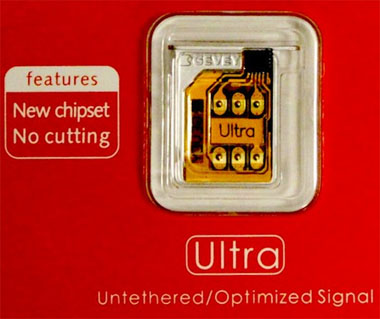 Of course, those with a jailbroken iPhone 4 can also use the GEVEY Ultra 5.1 to unlock their devices. More options are becoming available for unlocking including the SAM package method and even official unlocking of out-of-contract iPhones on the AT&T network.