Submitted by Bob Bhatnagar on
Now jailbroken iPhones can be unlocked for use on other carriers using the SAM (Subscriber Artificial Module) package. The process works with the GSM iPhone 4 and 4S running iOS 5 and equipped with any baseband. This means that users looking to unlock their devices for use on a different carrier don't have to wait until they're out of contract.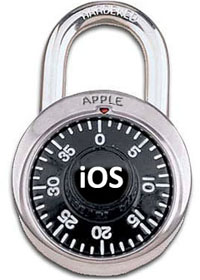 The unlock comes thanks to Chinese iPhone developer Loktar_Sun. The SAM package can be installed by first adding the source repo.bingner.com to Cydia on a jailbroken iPhone. For instructions on how to add a repository to Cydia click here.
Once SAM is installed, follow these steps to unlock your device:
1. Make sure your normal SIM card is installed in the iPhone
2. Open SAMPrefs and choose Utilities -> De-Activate iPhone (clear push)
3. Touch OK to dismiss the notification dialog
4. Navigate to SAM -> More Information -> SIM Details and write down or copy the IMSI number
5. Take the SIM card you want to use and install it in your iPhone
6. Now go to SAM -> Method -> By Country and Carrier
7. Return to the main menu and choose SAM -> Country -> Your Country
8. Do the same for carrier under SAM -> Carrier -> Your Carrier
9. Navigate to SAM -> More Information -> Spoof Real SIM to SAM and tap OK
10. Enter or paste the IMSI number into SAM Details -> IMSI
11. Now choose SAM -> Utilities -> Attempt Activation
12. When the iPhone comes back from a blank screen open SAMPrefs again
13. Disable SAM by tapping the switch next to Enable on the main menu
14. Plug the iPhone into your computer with iTunes open
15. iTunes will display an error dialog box that activation has failed
16. If you don't get this error try unplugging and plugging in the iPhone again
17. After the error, the new carrier logo should appear in the iPhone status bar
Once you have successfully connected using your new SIM card, switching back to the original carrier can be accomplished by installing the other SIM and repeating steps 14-17. Once the unlock is working it's a good idea to
back up your unlock activation ticket
.
There are still other options for iPhone users including hardware unlocks such as R-SIM. For those with a jailbroken iPhone 4S or iPhone 4 who aren't interested in spending extra cash or waiting for their current contract to end, the SAM solution makes unlocking easy.