Submitted by Thomas Estilow on
The name of the product is appropriate. Joby's latest Gorillamobile flexible tripod is designed to bend around anything, making your iPhone into a hands-free device instantly. With 24 individual 360 degree leg joints, flexible could be an understatement.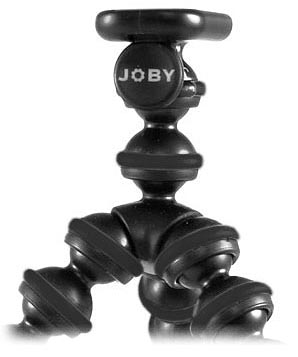 The legs can be straightened to form a normal miniature tripod. What the leg joints make possible are a wide range of positions that are capable of attaching your iPhone to a bike handlebar or a signpost. Just wrap the legs around it and Gorillamobile will hold in place with rubber pads.