Submitted by Bob Bhatnagar on
The the laser tag craze of the late 80s may have been brief, but it burned so very very brightly. Hasbro is on track to launch a whole new generation of Lazer Tag branded blasters featuring iPhone and iPod touch compatibility. They will work without the Apple add-on however the real fun begins after your favorite iOS device is docked.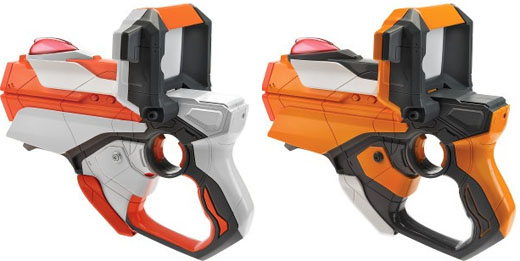 Hasbro will release a free Lazer Tag app that uses augmented reality to provide a heads-up-display that delivers information during battle. Players can challenge their friends or compete against virtual opponents in single-player mode. Much like other solo games, levels can be mastered and difficulty increases as the player collects points and rewards.