Submitted by Colin Breck on
Customers who are familiar with the shopping frenzy that often surrounds highly anticipated new products, such as electronics, video games and toys, now have a valuable new tool to aid in their search for these hard to find items.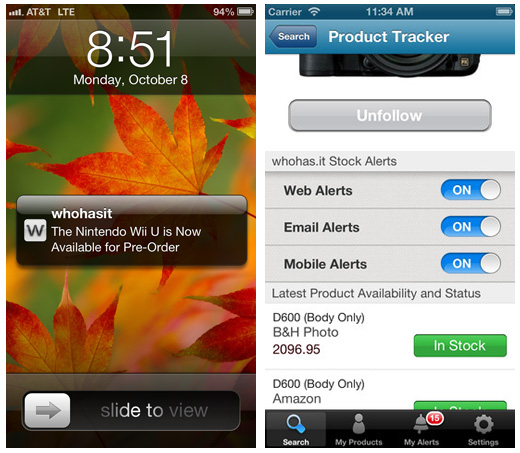 Online media and publishing firm Cignal Media LLC announced today the launch of whohas.it, a new online service that allows users to monitor and locate hard to find, out of stock or pre-release products. When paired with the whohas.it app, now available for the iPhone, iPad and iPod Touch, hopeful shoppers can receive realtime notifications when the product they are searching for arrives in stock or becomes available for pre-ordering.