Submitted by Bob Bhatnagar on
Sure it may not happen right away, but one developer has already found evidence pointing to a future compatibility between iMessage on iOS devices and iChat on Mac OS X computers. The snippet of code leading to this conclusion revealed two new properties in OS X Lion's version of iChat software.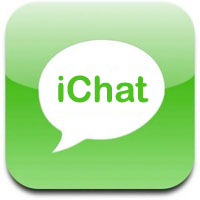 These properties could be the beginning of Apple adding full support for iMessage to iChat instant messaging. The "time delivered" and "time read" fields are not used or needed in iChat, however they are already used by iMessage to track instant messaging. According to MacRumors Apple would have no other reason to add these lines of code.