Submitted by Thomas Estilow on
Settle the dispute with your golfing buddies on the spot, and learn a thing or two about the ever-complicated Rules of Golf. An iPhone and iPod Touch version of the award winning "Golf Rules Quick Reference" has been submitted to Apple for approval.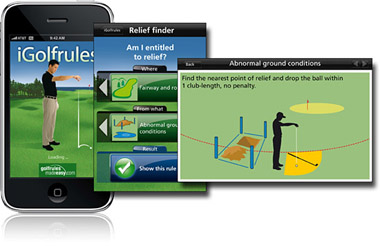 The developers are expecting the application to be available on the iTunes App Store in February for $9.99. The author of the booklet, Yves C. Ton-That, has been an international rules official for over 10 years and spent 4 years developing the reference.