Submitted by Bob Bhatnagar on
The latest round of updates and changes to Apple's mobile operating system hit developer's iPhones yesterday, and with it a new expiration date that could indicate the final release date for iOS 5. Not only this, but Apple's next generation iPhone 5 hardware is expected to launch simultaneously and ship with iOS 5 installed.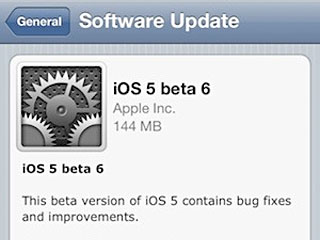 Developers with iOS 5 beta 3 or later can install the beta 6 update over-the-air (OTA) via a 144 MB download. According to developer @iH8sn0w, the expiration date for iOS 5 beta 6 is Thursday September 29, 2011. The million dollar question is will this be the last beta version of iOS 5 or not?