Submitted by Marshall Walker on
Irohnhide Game Studio released the first trailer for Kingdom Rush Frontiers: Shadowmoon. The YouTube video reveals two new heroes, Dante and Bonehart.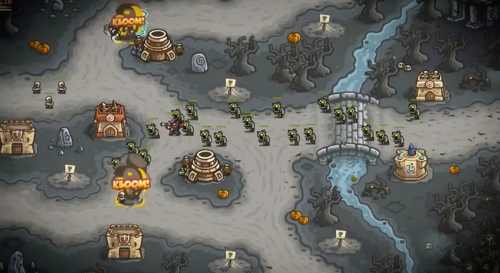 Dante is a hunter of the undead and is equipped with a Holy Grenade, Relic of Power and Silver Bullets. Bonehart is a new skeleton dragon who can summon Bone Golems. The trailers also gives a sneak peek of the new levels and some new enemies like zombies, ghost, werewolves, bats and the Headless Horseman.