Submitted by Marshall Walker on
Irohnhide Game Studio released the first trailer for Kingdom Rush Frontiers: Shadowmoon. The YouTube video reveals two new heroes, Dante and Bonehart.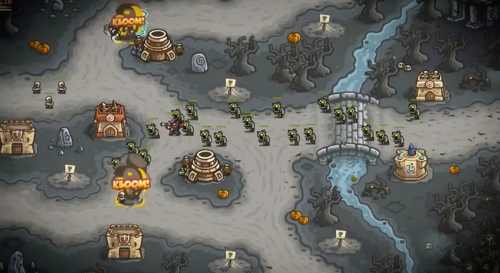 Dante is a hunter of the undead and is equipped with a Holy Grenade, Relic of Power and Silver Bullets. Bonehart is a new skeleton dragon who can summon Bone Golems. The trailers also gives a sneak peek of the new levels and some new enemies like zombies, ghost, werewolves, bats and the Headless Horseman.
The Kingdom Rush Frontiers: Shadowmoon Campaign will be available for iOS and Android devices on October 31, 2013. You can download Kingdom Rush frontiers from the App Store for $2.99.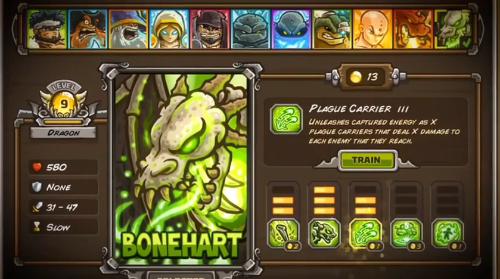 An endless night is upon us! The dead rise from their graves and mindless horrors prowl the land! Something dark has awoken, something fear... welcome to the Shadowmoon Campaign! Trick or Treat?
Follow Ironhide on YouTube, Twitter and Facebook for more info.