Submitted by Bob Bhatnagar on
If the latest AdMob Mobile Metrics Report can be believed, roughly half of smartphones worldwide are running iPhone OS. The runner up this February is Android, with 24 percent. Symbian is in third place with 18 percent.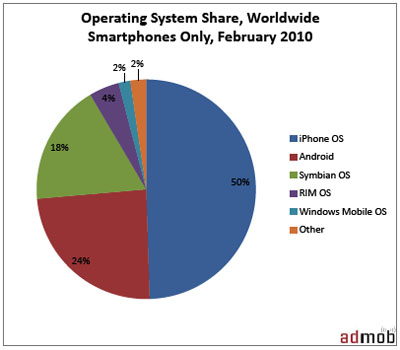 Although this is a serious achievement for Apple, the story gets more interesting when comparing the data to the same time period last year. iPhone has boosted its share by 17% over February 2009, while Symbian OS dropped a dramatic 25 percent.