Submitted by Bob Bhatnagar on
As many jailbroken iPhone owners already know, the classic MobileTerminal app has not been updated to support iOS 8. Fortunately, developer lordscotland took the time to fork the original terminal emulator. This project has resulted in MTerminal, which provides command line access to iOS directly from the home screen.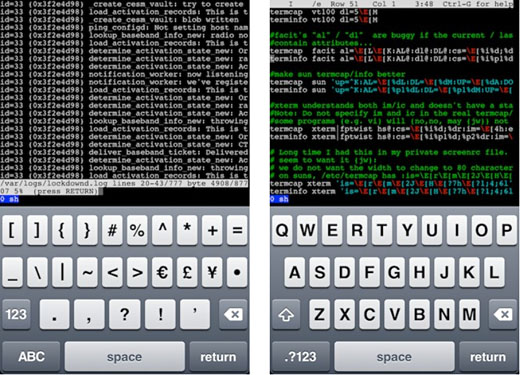 MTerminal is packed with features, making it a robust solution that takes advantage of the iOS touch screen. The app is also optimized for larger displays, such as those found on the iPhone 6 and iPhone 6 Plus. A variety of gestures are supported, for example tapping on the edge of the terminal window emulates an arrow key in the appropriate direction.