Submitted by Bob Bhatnagar on
Whether your iPhone is jailbroken or not, a decent SSH client can be useful to access other machines on the go. Jailbreakers can use an SSH app to browse and manipulate files directly on their Phones from the iOS command prompt. A popular app, Mobile Terminal serves this purpose but can't be installed directly from Cydia in iOS 4 or 5.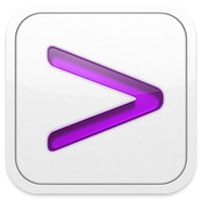 There is a workaround to install Mobile Terminal which is great because it's free. If you're looking for an easier alternative, Prompt comes to us from the App Store and can be installed on jailbroken or non-jailbroken iPhones.