Submitted by Anders Batten on
Moga has officially unveiled its iPhone game controller and is now accepting pre-registration for the device. The Moga Ace Power is one of the first controllers to work with Apple's MFi (Made for iOS) gamepad support in iOS 7. It is compatible with the iPhone 5 and later and the fifth-generation iPod.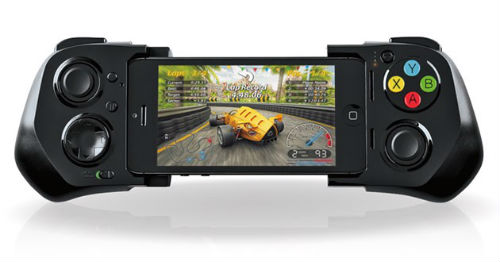 The controller connects to your iPhone or iPod via the Lightning port, and it features its own 1,800mAh battery that charges while you play. The gamepad includes dual analog sticks, a D-pad, four buttons and left and right top buttons.