Submitted by Marshall Walker on
Moga has released a teaser image for its second iOS 7 controller. The image clearly shows a Bluetooth button which suggests the new gamepad will be a wireless device, unlike the Moga Ace Power which requires a Lightning connection. This also hopefully means it will work with all iOS 7 devices including the iPad. Moga's first iOS 7 controller the Ace Power only supports the iPhone 5 and later and fifth-generation iPod.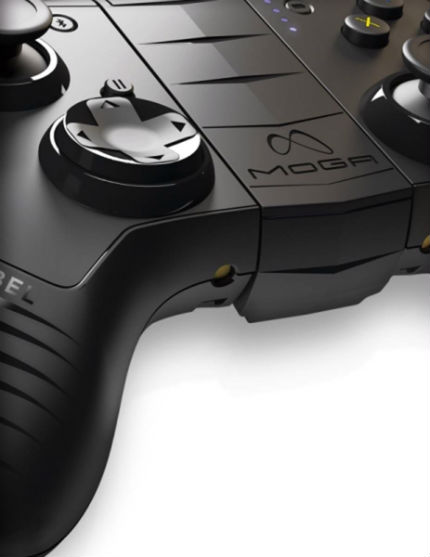 Currently the SteelSeries Stratus is the only universal iOS 7 controller on the market. Other devices like ClameCase's GameCase and Logitech's PowerShell all need to be attached to an iPhone or iPod to work.