Submitted by Marshall Walker on
Moga has released a teaser image for its second iOS 7 controller. The image clearly shows a Bluetooth button which suggests the new gamepad will be a wireless device, unlike the Moga Ace Power which requires a Lightning connection. This also hopefully means it will work with all iOS 7 devices including the iPad. Moga's first iOS 7 controller the Ace Power only supports the iPhone 5 and later and fifth-generation iPod.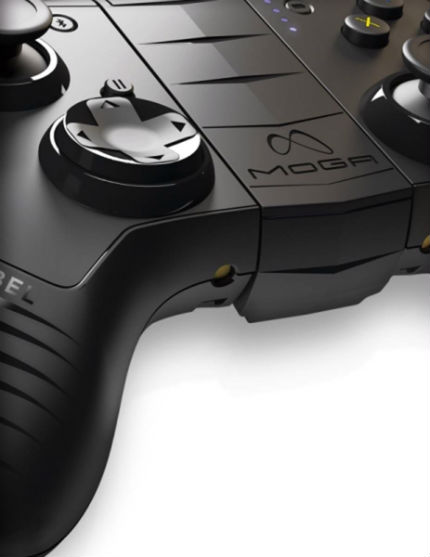 Currently the SteelSeries Stratus is the only universal iOS 7 controller on the market. Other devices like ClameCase's GameCase and Logitech's PowerShell all need to be attached to an iPhone or iPod to work.
Besides the Bluetooth hint, the teaser image does not reveal much more. You can see that the controller features all the standard controls and buttons, plus the letters B-E-L on the left grip.
While the official name and price of Moga's new controller is unknown, the Ace Power currently retails for $79.99, to give you some prospective. It is safe to assume the new Moga controller will cost more if it is truly a Bluetooth-enabled device.
iOS gamers who do not want to shell out $80 to $100 for a third-party controller can use a PlayStation 3 or 4 DualShock to play games on any iOS 7 jailbroken device. You can click
here
to learn how.