Submitted by Marshall Walker on
Here are some of the top apps and games released to the Apple App Store this week (12/15/13 to 12/22/13). This was a really big week for new and retro games plus two huge sequels were also released!
Cut the Rope 2: $0.99 for the iPod touch, iPhone and iPad (Requires iOS 4.3 or later) Rated 4+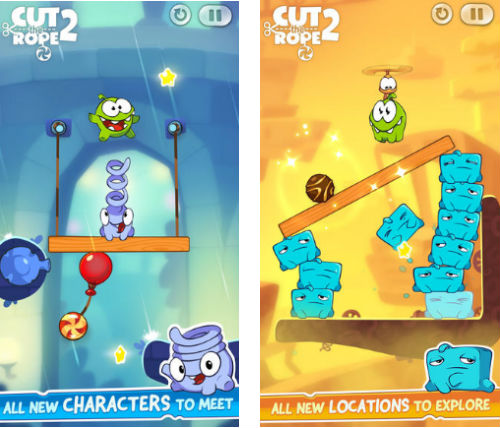 One of the most anticipated sequels in App Store history, Cut the Rope 2 features all new characters, levels, and tricky missions. In the sequel Om Nom enlists the aid of the Nommies to help him collect candy. New features include: 120 entirely new levels, 5 new characters, new graphics, sound and gameplay elements.