Submitted by Sammy Snyder on
The Google Glass companion app MyGlass was briefly released for iOS devices on Tuesday, but it was mysteriously pulled a few hours later. Google eventually told The Verge it was removed so it could be re-released to "coincide with the latest monthly software update". MyGlass was originally only available on Android devices, and this was the first time it had been offered to iOS users.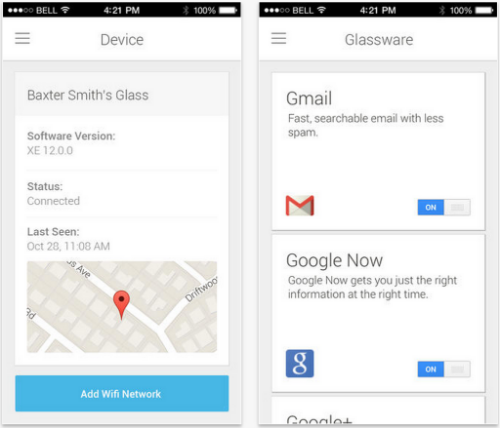 The app allowed Google Glass owners to manage their device and get navigation directions from their iPhone. It also gave iPhone owners the ability to stream what they were seeing on Glass to their device's display.
The pulling of the app is no big loss since very few people actually own Google Glass. The device is $1,500 a pair and is only attainable by special invite. Google made this painfully obvious by including a special message in the app's description:
"If you don't have Glass, then downloading this will be a waste of time. Sorry about that. Learn more at google.com/glass."
It is unknown if Google really released the app to the App Store by mistake, or if it was some kind of marketing ploy. However, Google reps are sticking to the story that the app requires Glass XE12 in order to work, and promise it will be back in the App Store sometime this week.