Submitted by Chad Shmukler on
Navizon, who released a third-party software GPS solution for the iPhone a few months ago, announced today that it is offering a new, free version of it's software. The previous version of the Navizon software offered a 15-day free trial after which the software expired. The new version will switch to a 'Lite' mode after the trial expires and allow users to continue enjoying Navizon's GPS services, albeit in a dumbed-down fashion.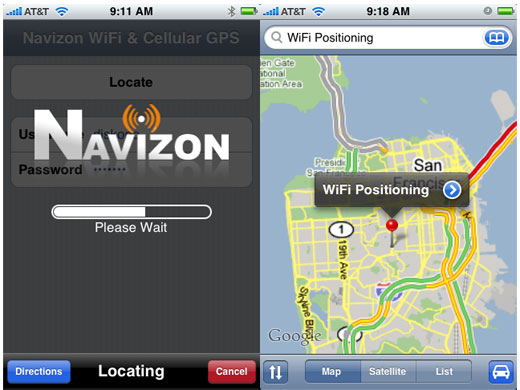 The new Navizon Lite is basically a less accurate version of the fully-functional Navizon software. Instead of providing what Navizon claims to be the 10-30 meter accuracy of the full version of Navizon, Navizon Lite provides approximately 1500 meter accuracy (roughly a mile).
Essentially, Navizon Lite is Navizon without WiFi positioning. This limits Navizon's positioning abilities to cellular tower