Submitted by Frank Macey on
With Apple working on its own streaming radio service through iTunes, Pandora continues to improve its leading software to stay ahead of the pack. Their latest iOS app, now version 4.0 brings iPhone 5 display support and a long list of new features to Pandora Radio for the iPhone, iPad and iPod touch.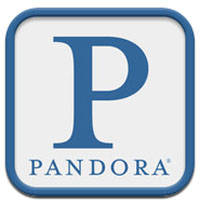 Now Pandora makes it possible to share music directly with friends using social media. You can also find new music by seeing what others are listening to on the Music Feed. Pandora has also added full artist discographies and lyrics for all of the songs they play.