Submitted by Thomas Estilow on
Two new Apple patent filings have recently been published that could possibly be incorporated into the next generation iPhone. The first is an audio jack cleaning adaptor for portable electronic devices. Two different methods of cleaning would both essentially force compressed air through a conduit and hollow channels in the plug to displace lint and debris that have accumulated in the jack.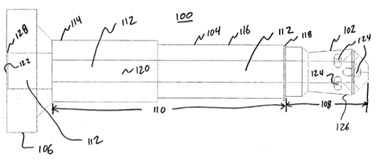 According to Apple, "A consumer could place the adaptor plug in the jack, couple the conduit to the plug, and then apply compressed air through the conduit to clean the jack." Although this sounds perfectly functional, the second patent may actually be more useful on a day-to-day basis.