Submitted by Bob Bhatnagar on
Apple engineers just keep coming up with cool ideas. It's too bad they are light years ahead of mobile carriers. Another patent has been discovered that would allow iPhone users to share media during an ongoing phone call.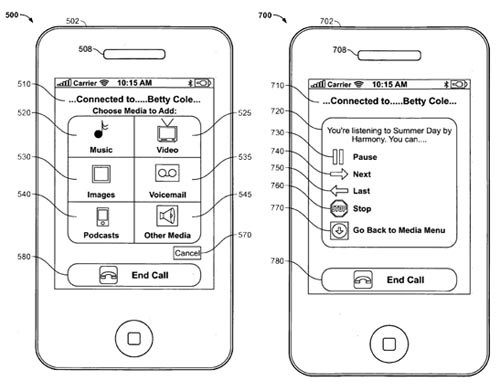 Imagine talking to a friend and playing a pop hit for this person without leaving the phone call. Not only will you both hear the music, you can discuss how bad it is in real time.