Submitted by Bob Bhatnagar on
Every time a new Apple patent goes public it sets off waves of speculation about the next iPhone. The latest round of patents is no different, and some features are already expected to debut on the iPhone 5 next summer. Two of these patents would make for some interesting changes in the next iPhone and beyond.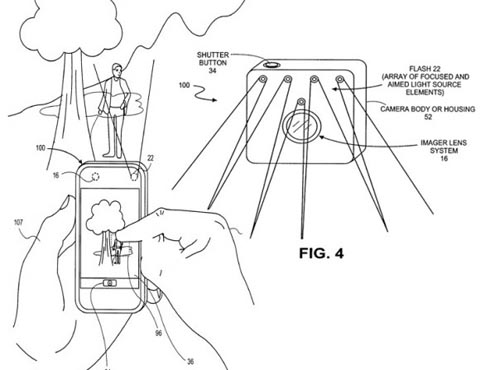 One patent shows a redirecting flash. Apple just added an LED flash to the iPhone 4 and the company is already looking to improve this feature. A redirecting flash would be capable of aiming and focusing light to specific areas in a photograph to help properly expose the scene.