Submitted by Frank Macey on
Apple has updated the World Travel Adapter Kit, changing the contents of the package and the price. Those traveling to Brazil will find a newly included AC adapter plug, making it possible to connect to Type N electrical outlets. This brings the total number of plugs in the kit to seven.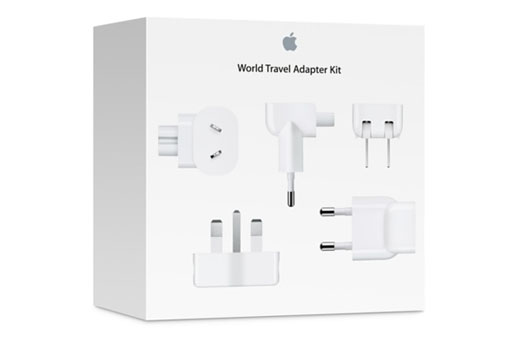 The price of the adapter kit on the Apple Store has dropped $10, reducing the cost of the new kit to $29. One reason for the lower price may be that Apple has stopped shipping a USB cable and power adapter in the box.