Submitted by Thomas Estilow on
Soon iPhone owners with Sirius XM subscriptions will be able to drop an extra $120 to listen to Taylor Swift in their cars. Sirius XM has finally announced an all-in-one dock that will convert your iPhone or iPod Touch into the ultimate mobile satellite radio listening machine.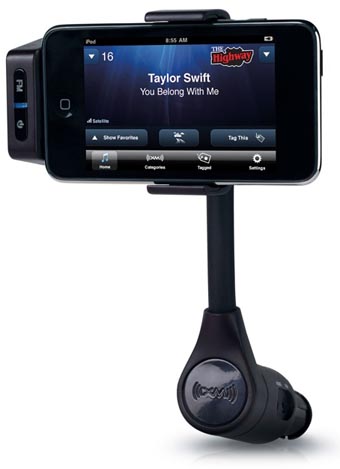 The adapter hardware plugs into the automobile's 12V DC power jack (previously known as the "cigarette lighter" if you're older than Taylor). Snap in your iPhone and fire up the free app and you're ready to take advantage of your existing satellite radio subscription.