Submitted by Frank Macey on
Before the iPhone and before electrical recording there was the gramophone. Although the sound quality of these wind up machines may lack something to the modern ear, the retro look of a Victrola still has its appeal. Now you can enhance the sound from your iPhone 4 or 4S without electricity while adding century-old flair.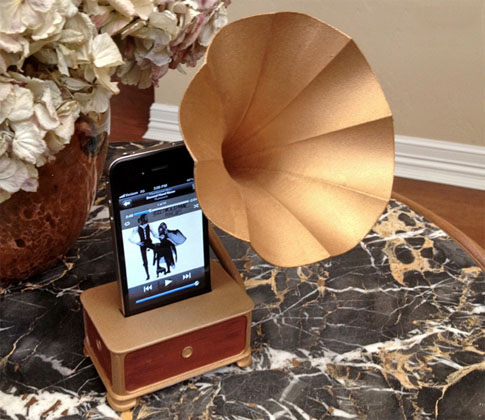 Other audio docks such as Koostic work in the same way, essentially using the shape of the dock to amplify sound from the iPhone speaker. The iVictrola does this with ultimate simplicity while harking back to the era before radio.