How do I use one-handed mode / Reachability on the iPhone 6 Plus and later?
Starting with the iPhone 6 Plus display at 5.5 inches, many current iPhones cannot be used with one hand. Apple solved this problem by adding a one-handed mode named Reachability to iOS.
Most iPhones ship with Reachability installed, to insure that all functions of the device can be performed with one hand.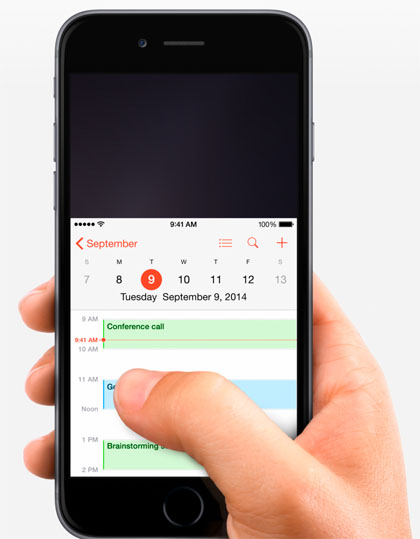 Update: Click here for instructions on how to use Reachability on the iPhone X and later (without a home button).
To invoke Reachability in any app, the Touch ID button is double-tapped (not pressed). Tapping the Touch ID button (home button) twice will bring the top half of the iPhone screen down to the middle of the display. This means controls or apps at the top of the screen can be reached without using a second hand.
Once finished with Reachability, restore the display to full screen by pressing the Touch ID sensor once.
Reachability can also be disabled in the Settings. Click here for instructions on how to disable Reachability on iPhone.