How can I quickly delete photos from my iPhone's camera roll?
The fastest way to delete pictures from your iPhone's camera roll is to go to the "Moments" section in your Photos app and use the select button to delete whole days at a time. In your Photos app, go to Years -> Collections -> Moments and tap the "Select" button in the top right. Now you can select a whole day with another select button, or individual pics from within a day by tapping on each photo. When you have selected everything you want to delete tap the trash icon.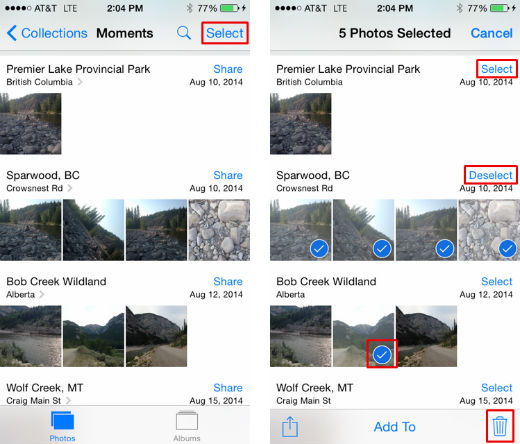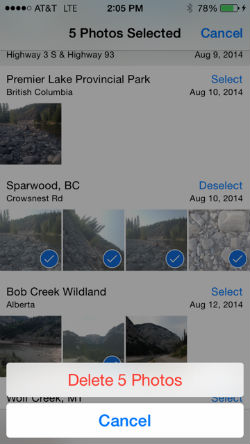 That is the fastest way to do it from your iPhone, but if you want to remove many hundreds or thousands of photos, you're better off doing it on your Mac or pc. On your Mac, connect your iPhone with your lightning cable and use iPhoto to import your photos. Use your mouse to select your photos and then click "Import Selected," or you can import all the photos. Once you click one of these buttons it will ask you if you want to delete them from your iPhone once they are imported.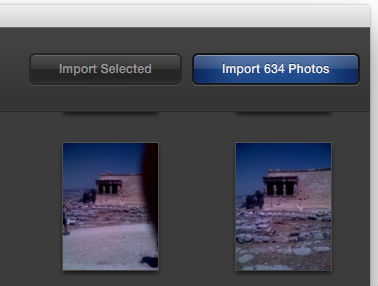 Other methods for mass deleting photos on your Mac or Windows machine can be found here.
There are also third party apps for iOS that will allow you to delete lots of photos quickly, such as
Purrge
.