Submitted by Frank Macey on
Competition between carriers offering unsubsidized iPhones, contract-free data plans and other options keeps getting hotter. AT&T Mobility has taken another step in this direction, and now offers its Mobile Share plans with no-contract pricing. Mobile Share Value Plans are now available, promising to save AT&T subscribers $15 per month.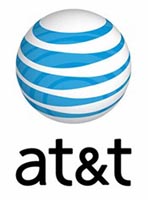 The new plans officially launched on December 8th. AT&T seems to be directly competing with T-Mobile's recent offerings, which remove subsidized devices from the equation. With AT&T Next, customers can choose to purchase a new iPhone outright with no contract or sign up for a monthly installment payment plan.
Participants in AT&T Next are eligible to upgrade in just 12 monthly installments with a 20-month agreement, paying no money down, no upgrade fee, and no financing fee whatsoever. When it comes to the Mobile Share Value Plans, customers can bring their own device, purchase one outright at retail cost, or use their AT&T Next iPhones on the data plan. Even lower monthly installments are possible with a 26-month plan, which changes upgrade eligibility to 18 months.
While there's no contract, closing out the data plan means that any outstanding costs for the iPhone must be paid in full. All of the Mobile Share Value Plans include capped data tiers, unlimited text and voice calling, and access to the AT&T Wi-Fi network nationwide. Subscribers can connect up to 10 wireless devices, including tablets and smartphones, while business accounts can accommodate up to 25 individual devices.