Submitted by Bob Bhatnagar on
Reports have surfaced that Skype and Verizon Wireless have cemented a 2-3 year exclusive deal to develop and run Skype applications on Verizon smartphones. iPhone owners have been waiting for a 3G-enabled version of the Skype app for some time.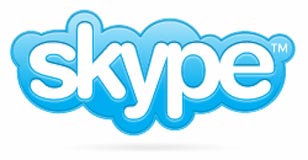 Now that AT&T and Apple have lifted the Wi-Fi only restrictions on applications like SlingPlayer, Skype users naturally expected they would be the next to benefit from this change. In fact, Skype already has a 3G-ready app but the company has delayed its release due to concerns over AT&T's network.
Now for the million-dollar question: with the Verizon deal in place, what is the fate of 3G Skype on the iPhone? Some have speculated that Verizon is secretly pressuring Skype to shelve the product so they can claim Skype exclusivity on their smartphones. Other reports have suggested that the Verizon version of Skype will be unique and use calling minutes instead of data to connect.
Skype still insists that the 3G iPhone update is coming soon. The company announced that a new version of Skype was in the works at the beginning of this month.
Fring and iCall have already released 3G-enabled versions of their VoIP applications. Skype has released a mobile application for several other platforms, including Android, Symbian and Blackberry.