Submitted by Bob Bhatnagar on
With the launch of the iPhone 4 tomorrow, prospective buyers and those who have successfully pre-ordered their devices may be looking for protection. Several options exist, and they each come with their own price tag and caveats. AT&T Wireless made news earlier this month when they announced that MobileProtect insurance from Asurion would finally be available for the iPhone.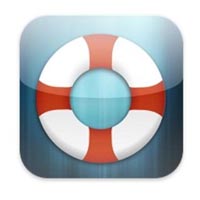 Unfortunately, the pricing and features of the AT&T iPhone insurance plan just don't compare to alternatives. First of all, MobileProtect costs $11.99 per month and your iPhone must be enrolled within the first 30 days after activation. This puts the insurance total for a two-year contract at a whopping $288. Furthermore, those needing an iPhone 4 replacement will pay a $199 deductible, the same price as a subsidized 16 GB iPhone 4 with a two-year contract.
The pros of the AT&T insurance include comprehensive coverage (damage, theft, loss, out of warranty failure) and next-day replacement in most areas. Let's take a look as some of the alternatives:
AppleCare
AppleCare
offers an extended warranty and service period for your iPhone 4 directly from the manufacturer. Normally your iPhone hardware would be covered under warranty for one year and as the owner you are eligible for 90 days of technical support. With
AppleCare
, both of these periods are extended to two years at a cost of $69. AppleCare can be purchased anytime within the first year of ownership.
Looking only at the extended warranty, this works out to approximately $5.75 per month to extend coverage an extra year. This is half the price of AT&T insurance. Although it's affordable, this is warranty coverage only. Breakage, spills, damage, theft and loss are not covered by AppleCare. Additional technical support is also covered for a full 21 months, but this is worthless if your iPhone is shattered or missing.
SquareTrade
SquareTrade offers warranty programs for the iPhone that include damage protection with a five-day service guarantee. The company's plans can also be cancelled at any time and the customer receives a prorated refund for the remainder of the coverage period. Coverage includes accidental damage, spills, breakage, and out of warranty failure.
A SquareTrade extended warranty costs $124 for two years (on sale now for $99). This works out to around $5.17 per month, less than AppleCare and less than half the price of AT&T insurance. No deductible on failures, however accidental damages require a $50 deductible for repair. If your iPhone can't be repaired, SquareTrade will give you up to $599 cash to buy a new iPhone. This is enough to purchase a 16 GB iPhone 4 at full price.
One drawback of SquareTrade warranties is the lack of theft or loss coverage. For those customers who don't want to pre-pay, a $5.99 per month installment plan is available, which works out to $144 total over two years of coverage. SquareTrade must be purchased within 90 days of your iPhone purchase.
SquareTrade consistently receives near-perfect customer ratings on consumer websites such as NexTag and Epinions.
Worth Ave. Group
For complete iPhone 4 insurance Worth Ave. Group offers 1-3 years of coverage for $89 per year. For comparison, this means Worth Ave. Group insurance will cost you $7.42 per month. Worth Ave's policies cost more than both SquareTrade and AppleCare, but over $4 less per month than the most comparable plan, AT&T MobileProtect.
The advantages of Worth Ave. Group include comprehensive coverage against damage, spills, breakage, vandalism and theft for a $50 deductible. This deductible is $149 less than the deductible required with the AT&T insurance plan. The policy can be purchased at any time and the option of purchasing three years of coverage exceeds any of the plans we've described by a year.
Conclusion
With all of these more affordable options and different levels of coverage available, the AT&T iPhone insurance plan doesn't look like such a good deal. Finally offering a solution to customers seeking greater protection for their iPhones is a good thing, however the monthly premiums and deductibles in the Asurion MobileProtect plan just don't add up. Do your research before you purchase iPhone 4 protection!