Submitted by Marshall Walker on
Apple has released iOS 8.1.2 three weeks after releasing its last maintenance update in November, and one week after the TaiG team released their iOS 8.1.1 jailbreak tool. It is unknown at this time if the update breaks the TaiG jailbreak. This means users with Pangu or TaiG installed on their device should not update if they want to remain jailbroken.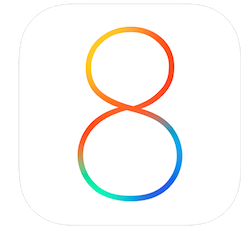 iOS 8.1.2 addresses an issue that causes ringtones purchased from the iTunes Store to be removed from a user's device. Customers can restore their lost ringtones by visiting itunes.com/restore-tones and following the instructions. Apple will soon release more information on the security content of iOS 8.1.2 here.
iOS 8.1.2 follows iOS 8.1.1 which increased the stability and performance of the iPhone 4s and iPad 2. Jailbreakers with later devices who were not affected by the ringtone bug should probably just remain in iOS 8.1, as there is no real reason to upgrade.
The update supports the iPhone 4s and later, the iPad 2 and later, all three iPad mini models and the iPod touch (fifth-generation). Users can install iOS 8.1.2 over the air by navigating to Settings > General > Software Update, or by connecting their device to a computer and using iTunes.