Submitted by Bob Bhatnagar on
Pretty soon Google's and Apple's voice assistants will come to blows. The Google Search app for iOS has been updated with major improvements for iPhone users including improved voice search. The update proves that Siri might be getting a run for her money sooner rather than later.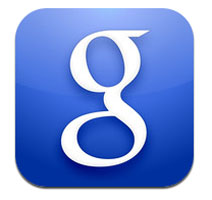 Google Search is available for free on the App Store. Not only does the latest version understand natural language queries, but the app will read back results when they are found. The entire experience is of course powered by Google's unrivaled search engine.
Streaming voice search has been available before on Android devices, but now Apple mobile device owners can join the fun. The complete list of features includes:
- Simply say what you want and get results without typing
- Faster and significantly improved voice recognition with text streamed on the fly
- Get answers spoken directly back to you with web results tailored to your questions
- Faster: get to search results faster than by searching from a browser
- Beautiful full-screen image search
- Swipe away webpages to quickly return to search results
- Search within a webpage using the built in text finder
- Google Goggles: Snap a photo of what you see to find more information about products, landmarks or famous paintings, and even solve Sudoku puzzles
Google Search has also been optimized for the larger iPhone 5 screen. The app utilizes Google's Knowledge Graph which the company claims "maps over 500 million people, places, and things in the real world."
Whether you're looking for a location, measurement conversion, photos of a building or you need to know if an umbrella is needed today, Google Search has you covered for these questions and more. Check out Google Search version 2.5 for all the latest voice features.