Submitted by Chad Shmukler on
Yesterday, only 2 weeks after releasing iOS 4.1 Beta 1, Apple seeded the second iOS 4.1 beta to iPhone developers. The only official iOS update released thus far (iOS 4.0.1) was a fix for signal bar problems widely reported by new iPhone 4 owners. Though the signal bar issue and the related "death grip" fiasco has gotten an incredible amount of press, the issues this latest iOS update is reported to address may have a far greater impact with iPhone owners.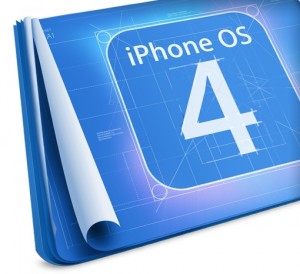 Early indications from developers which have been hands-on with the iOS 4.1 beta 2 indicate that the update includes a fix for AT&T HSUPA issues as well as a fix for widespread issues with the iPhone 4's proximity sensor. Proximity sensor issues, though less publicized than signal strength issues on the iPhone 4, have likely impacted a far greater number of users.
The fix for AT&T's HSUPA issues comes via a new AT&T baseband. iOS 4.1 beta 2 also contains the addition of the GameCenter app, announced by Apple back in April, for developers to begin testing. GameCenter is a social gaming network for the iPhone.
[via
modmyi.com
]