Submitted by Bob Bhatnagar on
AT&T Mobility contacted iPhone owners via text message to let them know of a pending settlement over taxes charged to subscribers from 2005-2010. Other smartphone data plans, laptop connect cards and pay-per-use services are also affected by the lawsuit. iPhone owners could receive a check in the mail after the settlement is approved in March 2011.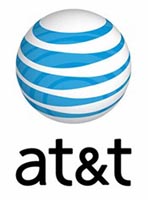 Participants in the settlement have a few options. Doing nothing will result in the settlement benefits being paid by check to the wireless subscriber. If the AT&T customer wants to, they can exclude themselves from the settlement, write feedback to the court about the settlement, or ask to speak in court about the fairness of the agreement.
After the settlement is approved, AT&T will seek a refund of taxes paid to government agencies that the plaintiffs claim were improperly collected, and the company will send refund checks to affected subscribers. AT&T will also stop collecting these taxes on Internet access through customer's wireless bills.
iPhone users do not have the option of applying any settlement benefit directly to their AT&T Mobility bill. It could take some time for AT&T customers to see a check in the mail, since AT&T must receive the tax money back from government entities before distributing the money to subscribers. As the settlement hasn't been approved yet the amount to be refunded isn't clear. The costs of administering the fund and legal costs in negotiating the settlement will come out of the refund amount.
The plaintiffs in the case had argued that AT&T Mobility charged taxes, fees and surcharges on Internet access in violation of the Internet Tax Freedom Act. AT&T does not believe that charging the taxes was improper and wants to settle only to save the time and expense of a protracted legal battle.