Submitted by Bob Bhatnagar on
The question isn't if Apple's exclusive iPhone deal with AT&T Mobility will end. The question is when, and the answer looks more like early 2011 if recent comments by AT&T CFO Richard Lindner are to be believed. Speaking at the UBS Media and Communications Conference, Lindner explained simply that exclusive arrangements end.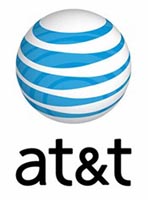 He emphasized that regardless of this inconvenient fact, AT&T has a diversity of phones to offer consumers. Although he didn't give any details, other news this week also points to AT&T rival Verizon Wireless offering Apple a sweet deal to keep the iPhone off of Sprint and T-Mobile's networks in the US.
Reports have surfaced that Verizon is playing for keeps, and wants to see the iPhone limited to its own network and AT&T's. Fortune magazine explained that Shaw Wu, a Kaufman Bros. analyst, had information from industry and supply channel sources to verify the claim. This would mean that Apple is leveraging its incredible demand with 14.1 million iPhones sold last quarter to make sure any Verizon deal meets its own terms.
AT&T has already made waves by offering early upgrades to current subscribers before the iPhone 4 launch this summer. This has caused much speculation that iPhone exclusivity is ending sooner rather than later. The iPhone 4 is offered at a subsidized price to new and existing customers alike, but only with a two-year contract.
Another signal that AT&T has been preparing for the inevitable loss of its special Apple deal was the doubling of early termination fees on smartphones earlier this year. Now if someone jumps ship on their iPhone contract, they could owe the wireless carrier up to $325. More incentive to stay with AT&T until the contract ends, regardless of what carriers end up with the iPhone. Pretty soon the rumors will either be confirmed or denied, as 2011 is right around the corner.