Submitted by Bob Bhatnagar on
Need to send some cards to friends and family this holiday season? No reason to wait in line, buy stamps and make it to the mailbox if you've got an iPhone. The free app SnapShot Holiday does all the work for you, with physical postcards mailed directly to the addresses of your choice.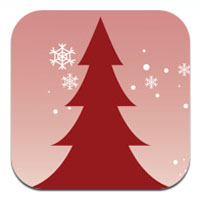 You can choose a photo from your Camera roll, add a border and send it along as a card, or choose from other pre-designed holiday art. Credits for mailing can be purchased from within the app using a credit card or PayPal. Sending a card to a US address costs one credit and international addresses cost two credits.
Prices can be even cheaper than buying a card and stamp at the store, with credits starting at $1.99 each. Credits can even be purchased for as little as $0.80 each if you buy 100 at once. When you've finished adjusting your photo on the card or have chosen holiday art, just touch Send and you can enter a personalized message, address, and return address for your holiday postcard.
Of course you can choose addresses directly from your Contacts or enter new addresses. Everything is linked to a SnapShot account created with your email address that tracks your remaining credits. Postcards are printed on glossy paper and mailed first class, with the first card mailed completely for free.
Holidays currently included in the art list include Hanukkah, Christmas, New Years, Valentines Day, Spring, Saint Patricks, Easter, Mothers Day, Fathers Day, Summer, Fourth of July, Autumn, Halloween, Thanksgiving, and generic Holiday Season designs.
SnapShot Holiday is a holiday-specific version of SnapShot Postcard, both available for free from the App Store and developed by NSN Solutions. All postcards are mailed from a US address and typically arrive at their destination in one week.