Submitted by Bob Bhatnagar on
Remember when AT&T required that all iPhone users pay for an unlimited data plan? Now that the carrier restricts new iPhone contracts to a choice of capped data plans, Verizon Wireless will initially offer its own unlimited plan to iPhone users for $30 per month.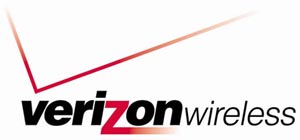 Although this is slightly more expensive than AT&T's 2GB DataPro plan for $25, Verizon is banking on the strength of its network to lure subscribers to a CDMA-compatible iPhone. Analysts have estimated that Apple could sell up to 12 million Verizon iPhones in the first year of release.
For comparison, it's estimated that AT&T has roughly 17 million iPhone subscribers. It's possible that Verizon will exceed this number in the long run, as pent up demand from existing Verizon customers is fulfilled. Surely a number of AT&T users will make the switch to Verizon when their contracts run out, but estimates vary widely as to how many will move.
Sources speaking to the Wall Street Journal reportedly verified the unlimited iPhone data plan. Verizon representatives have spoken in the past about the need to move to a tiered, capped data plan model in the future, but there's no telling when Verizon will change its strategy. For now it seems the company will stick with the unlimited plan to use as a selling point against AT&T.
Verizon Wireless is the largest carrier in the US, with over 93 million subscribers. The company is said to have rejected overtures from Apple to carry the iPhone in 2007 due to concerns over the App Store business model and other Apple demands. Now that the exclusive contract with AT&T has expired and the iPhone is a proven handset, Verizon has changed its tune. It remains to be seen how well the Verizon network will handle millions of new iPhone users this spring.