Submitted by Bob Bhatnagar on
The iPhone 4 outsold every previous Verizon smartphone launch to date, all in the first two hours. In fact, Verizon sold out the entire inventory it set aside for existing customers in just 17 hours. The number of units sold has not been released by the company, however they have stopped taking pre-orders and are recommending that interested customers order the iPhone 4 online February 9 starting at 3:01 AM EST.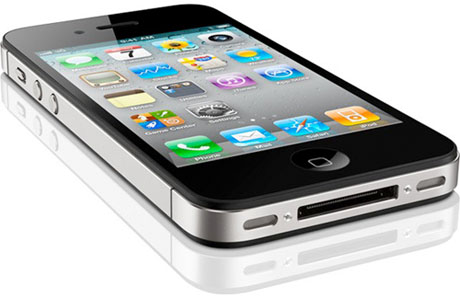 On February 10, 2011 Verizon Wireless stores will open at 7:00 AM to accommodate the official in-store release day. Verizon offered the early pre-order to existing customers only and has asked employees to wait on getting an iPhone 4 until initial customer demand is fulfilled. Verizon joins the Apple store, Best Buy and selected Wal-Mart stores in offering the CDMA iPhone 4.
Most pre-orders went smoothly, although there were some hiccups due to heavy traffic on Verizon's website betweeen 3:00 and 5:00 AM yesterday. AT&T experienced similar difficulties due to the overwhelming demand for Apple's smartphone.
The Verizon iPhone goes for $199 in a 16GB version and $299 for 32GB of storage with a two-year service agreement. Verizon has been banking on its network to handle the influx of new smartphones without any hitches in service. Many consumers perceive Verizon Wireless to be a superior carrier than AT&T, which has enjoyed iPhone exclusivity since the initial launch in 2007. Initial reviews have indicated that AT&T's data network is slightly faster than Verizon's.
Verizon Wireless will require iPhone customers to subscribe to an unlimited data plan for $30 per month. A personal Wi-Fi hotspot can be used for up to five devices for an extra cost of $20 per month. The Wi-Fi hotspot will have its own 2 GB data usage limit independent of the iPhone itself.
AT&T is planning to offer similar tethering data plans
with the release of the iOS 4.3 update, which includes a native mobile hotspot app.