Submitted by Frank Macey on
According to the Wall Street Journal, short lines and quiet Verizon Wireless retail stores are misleading when it comes to iPhone 4 sales. Verizon CEO Daniel Mead responded to allegations that the iPhone 4 launch was a flop, explaining that it has outsold any other device release in Verizon Wireless history.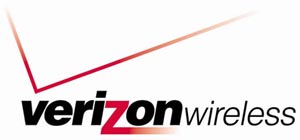 Staggering the pre-order dates, a strong online sales focus, and wide availability at third party retailers such as Best Buy helped contribute to the small lines. Official sales numbers have not been released, but analysts put the figure of CDMA iPhone 4 units sold in the first pre-order round at half a million. Verizon's next quarterly report will include updates on actual sales quantities.
Overall, 60 percent of iPhone 4 sales occurred online. Verizon Wireless plans to double the number of retail stores that carry the iPhone 4 from 4,000 to 8,000 stores in the coming days. Wal-Mart is also carrying the Verizon iPhone 4 in stores across the US. Verizon initially offered the Apple smartphone online to existing customers only, with a general online pre-order close to a week later. Finally the device was launched in stores on February 10.
In contrast, AT&T Mobility iPhone launches have historically been in the news thanks to long lines at both the carrier's stores and Apple Store locations, with customers camping out overnight. As more retailers carry the devices and customers hold onto their existing iPhones recent crowds have decreased in size. Although the iPhone 5 could be delayed until September, it's not clear whether or not the device will launch on the AT&T and Verizon networks simultaneously. Rumors have stated that Apple might launch the device on AT&T first with Verizon getting the iPhone 5 some months later.
The iPhone 5 is expected to come with a
hybrid baseband chip
that can be activated on either the Verizon or AT&T network. Mead also stated that he expects Apple to adopt LTE technology in the future. It seems Apple
will not include LTE modems
on the iPhone 5 currently awaiting production. Look out for this high-speed wireless technology to make it into Apple products sometime in 2012.