Submitted by Frank Macey on
Apple could be setting its sights on a feature well-known to Android smartphone owners, the over-the-air (OTA) update. Currently iPhone users are required to connect their handsets to a computer and deliver operating system updates via the iTunes application. Lately these updates have been around 600 megabytes, containing a new version of iOS in its entirety.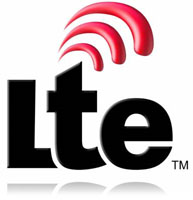 Moving to OTA updates would avoid the entire process of having to be around a computer to get the latest iOS features and fixes, but would also require Apple to reduce updates in size significantly. 9to5 Mac reveals that Apple and Verizon Wireless have been in talks over enabling OTA updates for iOS for over a year.
According to the report, Apple already has devised a plan and is capable of sending smaller patches to iOS via the cellular data network. In fact, AppleTV devices already use a process that avoids iTunes when updating its firmware. OTA updates are likely to be used on AT&T and Verizon if Apple were to go ahead with the plan starting with the iPhone 5 and iOS 5. Upgraders from iOS 4.x would still need iTunes for the initial jump to iOS 5 but then could participate in the smaller OTA updates.
Currently Verizon is in the process of deploying high-speed LTE 4G data on its network, already used by the HTC Thunderbolt running Android. Regardless, analysts doubt Apple will include LTE hardware in the iPhone 5. The LTE 4G network currently doesn't support voice, and won't be widely ready for action (especially on AT&T) for another year or two. If Apple plans to wait before they add LTE speeds to the iPhone, how will this affect OTA updates?
As suggested, any OTA updates to iOS would be efficient, the problem comes in when looking at the iPhone backup process. iTunes backs up the iPhone before every update when it syncs all information to the computer. This protects against an update that gets corrupted or fails. Abandoning iTunes would mean owners of the iPhone no longer regularly back up their operating system, and without LTE 4G wireless speeds it's not clear how much backup data could be transferred directly from millions of iPhones.
Even if Apple uses a cloud-based backup system without LTE, they run the risk of losing iTunes business when people realize their Apple devices don't need to connect to their desktop ever again. Apple iOS 5 and the new iPhone 5 hardware are both expected to drop this fall.