Submitted by Marshall Walker on
The iPhone is going retro with X-Men Arcade -- the best side scrolling X-Men arcade game ever created!
To tie-in with the release of X-Men: First Class in theaters, Konami decided to re-launch their 1992 beat-em-up classic for IOS and Android devices. Like the original game, X-Men Arcade supports multiplayer through Bluetooth, allowing you and three of your friends to do battle as Cyclops, Colossus, Wolverine, Storm, Nightcrawler or Dazzler. It features Open Feint (Leaderboard and Achievements), Facebook Connect to publish scores, and the inclusion of the famed Konami code (Up, Up, Down, Down, Left, Right, Left, Right, B, A, B, A, Start).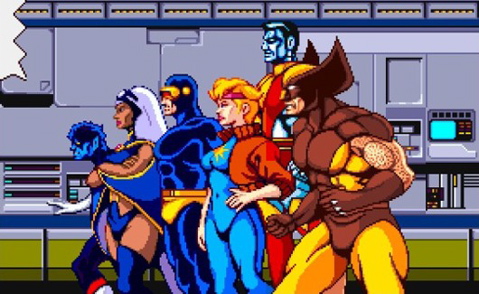 X-Men Arcade is available for $2.99 in the App Store. Get ready for some serious button smashing as you take on Magneto, and an army of Sentinels to save Professor X and Kitty Pryde. Other Marvel supervillains include Pyro, Blob, Wendigo, Juggernaut, and Mystique.
X-Men Arcade has been designed to work on iOS 3.1.2 powered devices which include the, iPad, iPad 2, iPhone 4, iPhone 3GS, and the 3rd generation iPod touch.